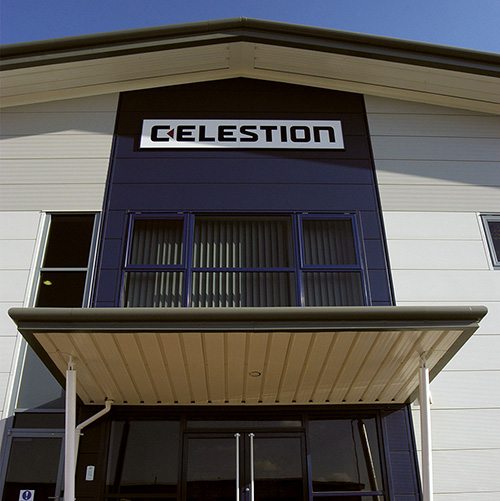 Research & Development
Celestion professional loudspeakers and compression drivers have earned an enviable global reputation for innovative design, exceptional performance and superior reliability.
The pursuit of excellence begins with a world-leading team of R&D engineers, led by experienced Head of Engineering Paul Cork at our purpose-built facility in Ipswich, England. The team are supported by state-of-the-art design, development, analysis and testing tools as well as experienced technical drawing and specialist development technicians with the resources on-site to prototype, test and measure the performance of new designs.
In addition to developing our standard range, the R&D team also works with our OEM customers to establish the parameters of a specific project and identify the best way to fulfill the design brief, either by modifying an existing model or developing a new product 'from the ground up'.
Celestion's R&D department also calls upon the expertise of the Group Research team, headed by Mark Dodd (inset). Its remit is to discover and develop new technologies, techniques and processes that add value to the fast-expanding portfolio of Celestion professional audio products. Mark is a participating member of the Audio Engineering Society, and one of the foremost contributors of authoritative papers on compression driver and loudspeaker technology.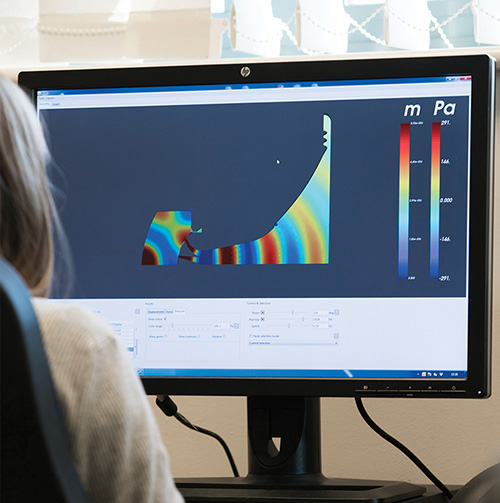 Design & Engineering
Celestion has access to the latest design software employing the principles and methods of Finite Element Analysis (FEA) for efficient loudspeaker development, as well as design tools such as 3-D CAD and printing for technical visualisation and prototyping.
With more than 100 years of combined experience in loudspeaker design and development, the Celestion team has pushed the boundaries of these tools to achieve new levels of flexibility in modelling and accuracy in measurement, and created custom software to perform more in-depth analysis and to enable more revealing presentation of data.
Pioneering users of FEA for the prediction of mechanical and thermal properties, Celestion was the first loudspeaker manufacturer to use FEA for vibro-acoustic modelling and to predict magnetic inductance, subsequently combining these results with magneto-static modelling to provide a complete, voltage-coupled model.
Such innovations empower the Celestion team to take new product concepts and make finite element models of their electrical, mechanical and acoustical properties, combining these to create a 'Virtual Prototype'. This advanced technique builds greater accuracy, flexibility and creativity into the development process, ensuring each new design is fully FEA-optimised to meet its performance brief.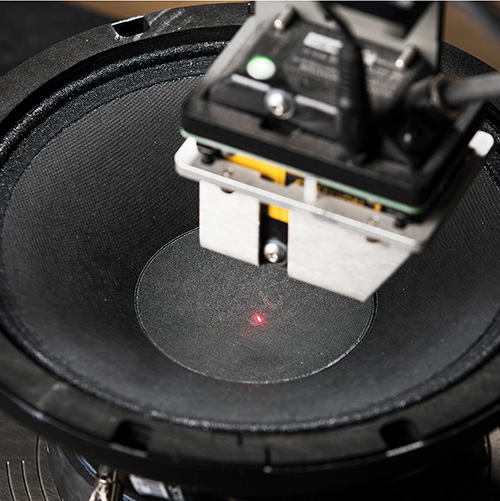 Analysis & Testing
The development process is dramatically enhanced by the ability to produce prototypes and sample runs on site. The Ipswich, UK design headquarters is equipped with a full production line plus all the machinery required to build short runs for testing, measurement, approval and production engineering.
Celestion engineers make extensive use of industry-standard measurement tools such as the Klippel® Distortion Analyser, measuring actual physical prototypes to verify the results achieved in FEA modelling. The system provides detailed analysis of motor design, voice coil alignment and cone suspension By bringing these processes together in one place, the Celestion team is fully resourced to develop sound reinforcement loudspeaker and compression driver solutions that match and exceed the performance and cost requirements of an impressive list of systems builders.
Test resources include a hemi-anechoic chamber which provides a reflection-free environment for the precision measurement of key physical properties including frequency response and sound pressure level. Additionally a set of plane wave tubes is located in the development laboratory for the further measurement of compression drivers. Alongside scientific testing facilities, Celestion has also created an exceptional analytical listening environment designed by the world-renowned Philip Newell. Here, new loudspeaker designs can be auditioned and compared in an acoustically neutral listening space. Throughout the development process a new product is subject to a rigorous testing regime enabling Celestion to confidently claim that each product is consistently capable of delivering the same high quality and trouble-free performance now and for years to come.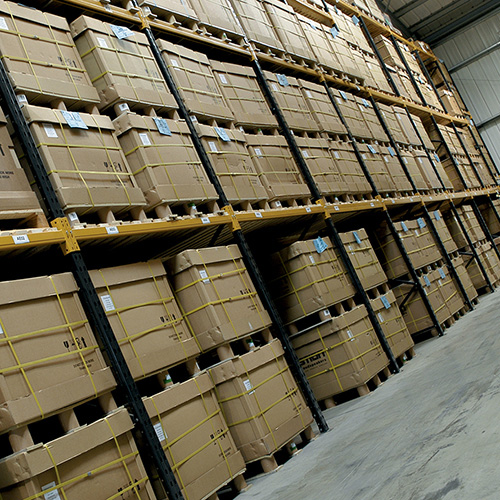 Manufacturing & Logistics
Celestion is part of the Gold Peak group with an annual turnover of more than US $1 Billion. Manufacturing takes place at our own, ISO9000 and ISO14000-accredited, 30,000m2 facility where more than 1400 highly-trained employees share a singular commitment to quality.
Here, modern production lines enable Celestion to achieve exceptional consistency and productivity. In addition, the manufacturing facility replicates the Ipswich HQ test and listening facilities, incorporating its own hemi-anechoic chamber and acoustically neutral listening room, and industry-standard measurement equipment. This ensures the highest degree of accuracy from design inception right through to final manufacture.
With warehousing facilities in Europe, China and on the east and west coasts of the US, Celestion customers enjoy efficient logistics and day-to-day contact with local account managers based in all major territories. Thanks to the streamlined integration of research and development, manufacturing and logistics operations, Celestion delivers an unrivalled combination of product performance, service and value.