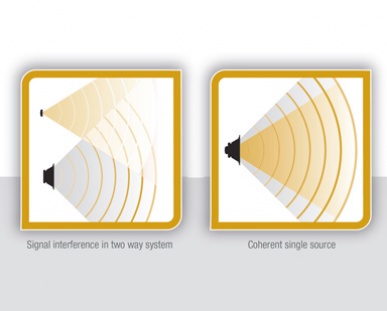 Coaxial loudspeakers act as a "single source", by concentrically aligning low and high frequency drivers. This can  often provide improvements in signal alignment when compared to a traditional two-way system.
Celestion's FTX coaxial range features fully combined LF and HF components that are powered by a Common Magnet Motor Assembly (same magnet for both elements).
The voice coils and hence the acoustic centres of the two drivers are brought closer together. The result is further improvements in signal coherence, for a more natural sounding audio reproduction.
The current FTX range features a 12″ model: FTX1225, an 8″ model: FTX0820 and a 6″ model: FTX0617.