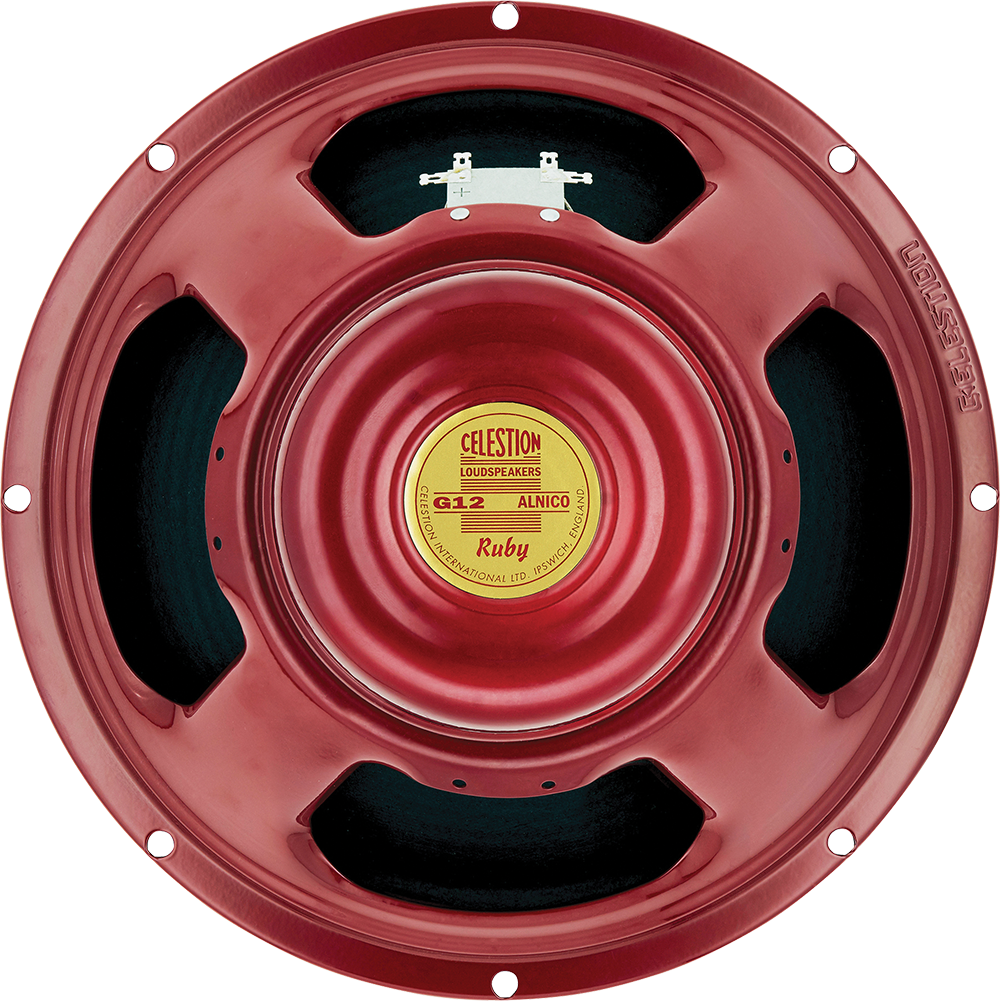 The Celestion Ruby is the company's latest alnico magnet guitar speaker which has been purpose built to create smooth, warm vintage tones. Rated at 35-watts power handling, it's ideal for use with mid-powered amps and combos.
Joining the Blue, Gold and Cream as the fourth Celestion G12 alnico, the Ruby has proven to be instantly popular since its launch a year ago, picking up an Editor's Pick award from Guitar Player Magazine along the way.
From the early 1960s to the present day, the unmistakable sound of the Celestion Alnico magnet guitar speaker continues to shape popular music. Back then, we answered the call from our friends at Vox and Marshall for a dedicated guitar loudspeaker which became  the now-famous 'Blue'. That speaker has gone on to inspire a complete range of speakers designed to deliver the much-loved Celestion Alnico character with a variety of tonal flavours and power ratings.
Each celestion alnico speaker brings the instantly familiar Celestion alnico vibe and its glorious, dampened attack. And yet all four speakers have something different to offer tonally. The Ruby oozes a richly musical vintage warmth, with silky highs and a rich, smooth and multi-dimensional midrange.
The Blue, often viewed as the benchmark for guitar tone is famed for its bell-like chime and softened detail. The Gold, released in 2005 brings a more rolled-off treble, with a upper-mid punch and the Cream offers a broad, expressive midrange delivering clarity and musicality.
Paint Your Tone Alnico: Upgrade to a Celestion Alnico speaker and expand your sonic palette with inspirational new tones.