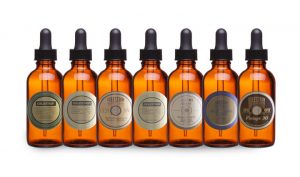 Mannheim, DE  (September 6, 2018) — Celestion, the premier manufacturer of guitar and bass loudspeakers with a celebrated history in creating the world's renowned classic guitar tones, is pleased to be participating in the upcoming Guitar Summit, Europe's largest guitar event, from September 7th to 9th in Mannheim's Rosengarten. Celestion will be offering a presentation on the advantages of their genuine digitally downloadable Impulse Responses – authentic representations of their classic guitar tones, as well as giving away a free IR at the show. The entire comprehensive family of Celestion IRs, are available for audition and download at CelestionPlus.Celestion will be presenting the background as to why they decided to enter the world of Digital Downloads and Impulse Responses, including how they believe IRs fit alongside their physical speakers and what makes their brand of IRs uniquely special, including applications and how they see the future of this technology being an essential part of their clients creative work, and especially become a true asset for recording and project studios.
And to participants of the Guitar Summit who visit the Tube Amp Doctor booth, Celestion will be giving away a copy of their special "God of Thunder" IR Mix.  The Gods of Thunder Mix was created specially by Celestion for this event.
First, all three spot mics (Royer R-121, Sennheiser MD421 and Shure SM57) were "simultaneously" located in the Dark 2 position of a Celestion G12-65 4×12 cab and mixed together to deliver a sound of both colossal weight and thrilling detail…. and then they took the mix to another level! Next up a Royer 121 mic on a Celestion G12H-75 Creamback 4×12 cab, again in the Dark 2 location, adding supplementary low end and turning the G12-65 darkness into rolling thunder. An SM57 at the rear of a Celestion Creamback H 1×12 cab and a G12-65 4×12 room mic complete the mix by adding ambience, space and three dimensional complexity for a tone that's big enough to fill the halls of Valhalla!
Register for the upcoming Guitar Summit at: https://www.guitarsummit.de/en/.
About Celestion Impulse Responses
Celestion IRs, which capture the essential behavior of the cabinet in the specific space in which it was recorded, including the frequency and phase response of single drivers as well as the interaction of multiple speakers, offer the user significant benefits. In both recording and live production, Celestion IRs enable the desired tone to be precisely and consistently reproduced regardless of the music recording or live sound environment. And IR users can escape the limitations of a single mic and cabinet setup and explore a universe of possibilities to create the perfect tone. Once you find a tone that you love, it can be precisely recreated, in the studio or on the road, time after time. And the IRs allow Celestion customers to audition specific models before purchasing one or more physical speakers.
Celestion IR digital downloads are available in uncompressed, industry standard .WAV format at 44.1 kHz, 48 kHz, 88.2 kHz and 96 kHz sample rates at 24 bit depth, in lengths of 200 and 500 milliseconds Once the files are downloaded and unzipped, users simply load the IRs into a convolution plug-in in their DAW or into other processing hardware. These formats will work in all known hardware capable of loading IRs, and for the most popular hardware Celestion have already grouped together the correct formats. Guitar processor manufacturers supported include Atomic Amps, Fractal Audio Systems, Kemper, Line 6, Logidy, Positive Grid, Two Notes, Headrush and Yamaha. The Celestion IR files may be downloaded in the sample rate and length appropriate for the hardware being used or as a complete package of all rates and lengths. Certain third party hardware requires the files to be converted into a proprietary format before use.
About Celestion and Celestion Guitar Speakers
An important element to essential British guitar tone since the birth of Rock & Roll, Celestion Guitar Speakers are famous for their lively and vocal midrange character with plenty of sparkle and chime. With worldwide headquarters in Ipswich, England, Celestion design, develop and manufacture premium guitar and bass loudspeakers, and high-quality professional audio drivers for sound reinforcement. These world-renowned speakers are used onstage and in clubs, theatres and other venues the world over. Contact Celestion at: info@celestion.com and visit us on Facebook at www.facebook.com/celestion.