CDX1-1732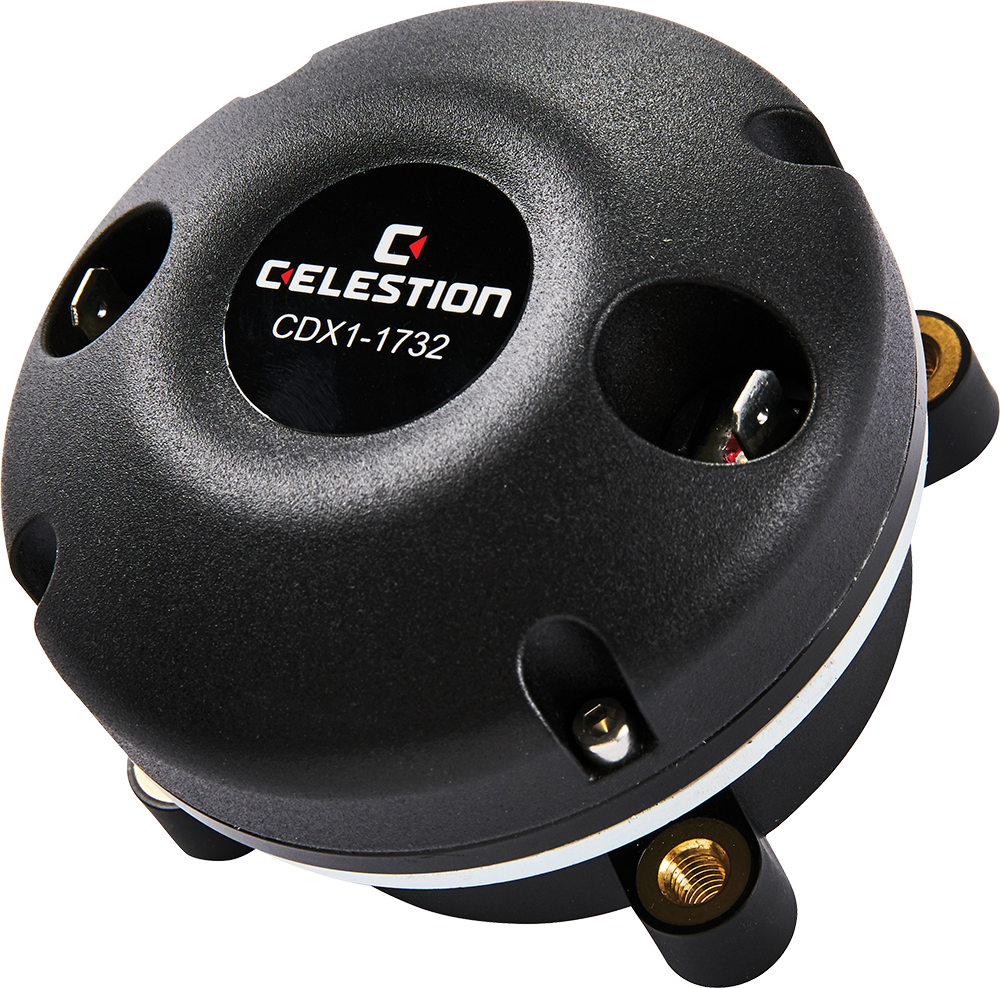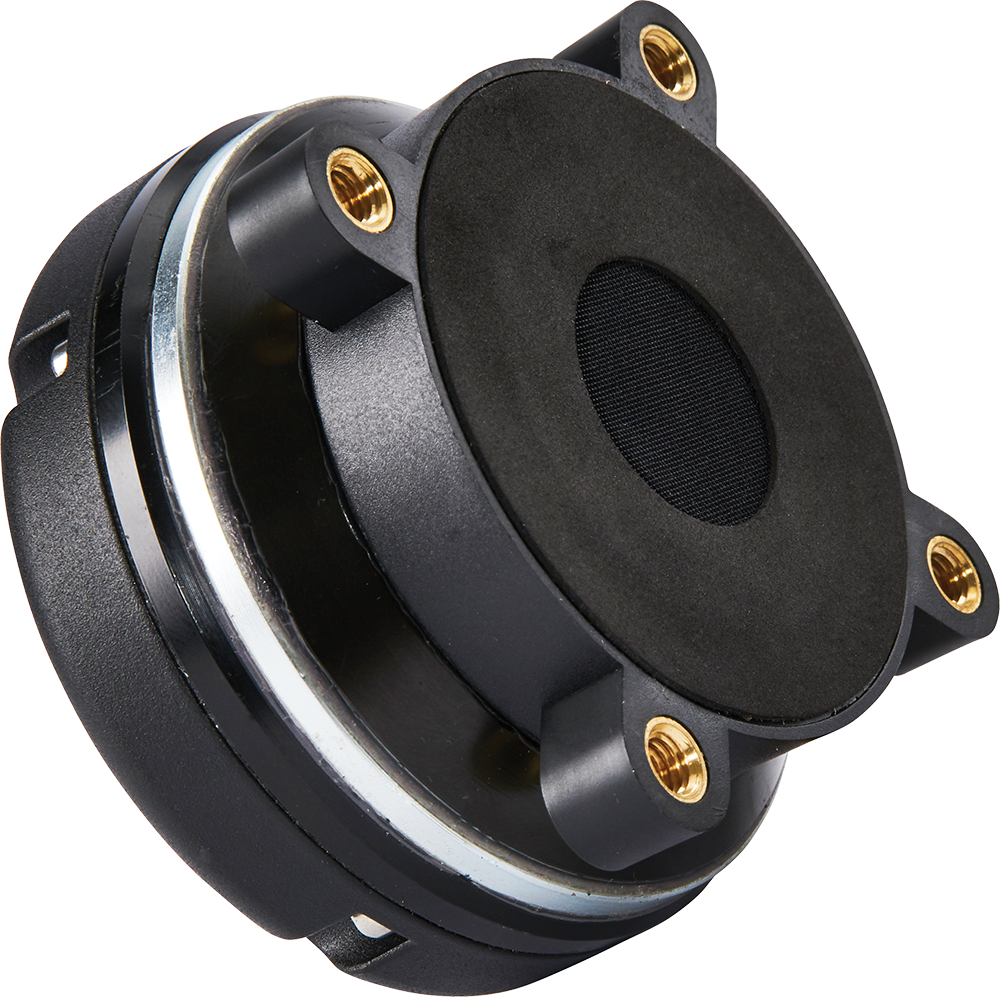 Single piece polyimide diaphragm and surround.
Sound castle diaphragm assembly.
2,000Hz recommended min.crossover freq (12dB/oct).
Specifications
44mm/1.75in
Voice coil diameter
Continuous Power Rating
100W
Frequency Range
1,000Hz-20,000Hz
Recommended min. crossover (12dB/oct)
2000Hz
Voice Coil Material
Edgewound copper clad aluminium
Diaphragm Material
Polyimide
Surround Material
Polyimide
Fitting
Bolt (4 x M6 holes on 76mm/3in PCD)
Horn 1 (Part Number)
T5359
Horn 1 (Description)
H1-9040P
Horn 2 (Part Number)
T5134
Horn 2 (Description)
H1-7050 'No Bell'
---
Mounting Information
Width
88.5mm (max)/3.48in (max)
Fitting
Bolt (4 x M6 holes on 76mm/3in PCD)
Packed Dimensions & Weight
Multi pack size W x D x H
500mm x 485mm x 110mm/19.7in x 19.1in x 4.3in
Multi pack weight
11.2kg/24.9
Frequency Response and Impedance Curves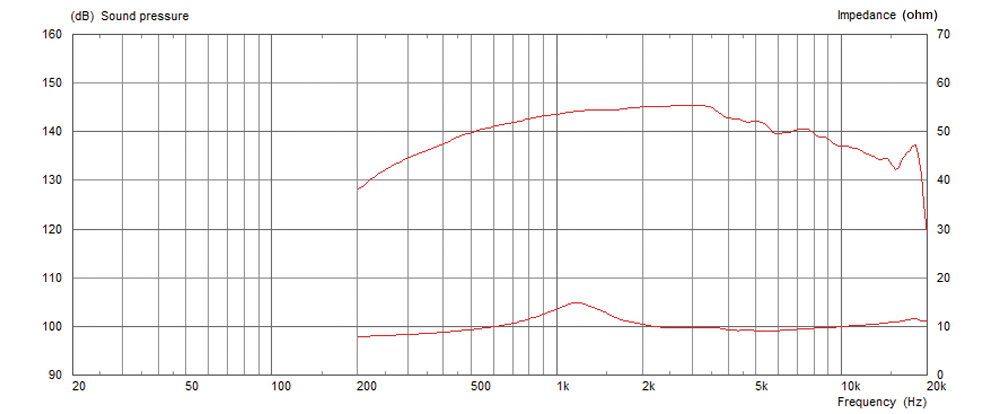 Measured: Plane Wave Tube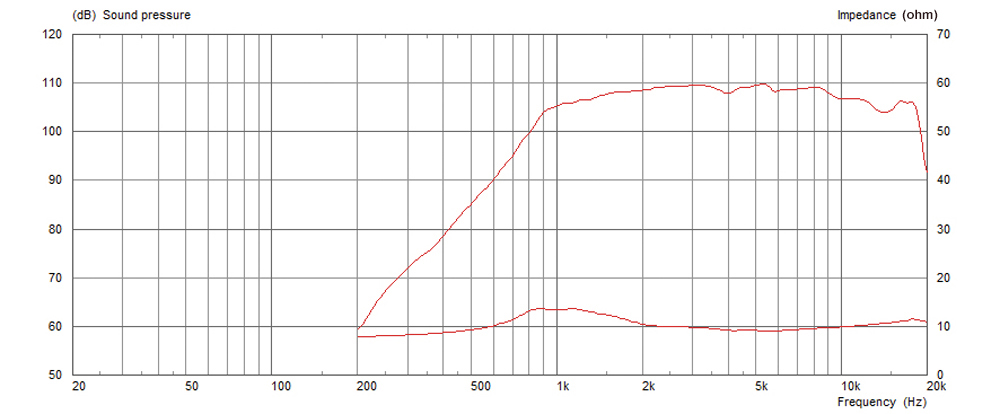 Measured - Exponential Horn 90° x 40° radiation pattern
Power Rating: Tested for two hours on plane wave tube using continuous band-limited pink noise signal as per AES standard. Power calculated on minimum impedance.
Continuous Power Rating is defined as 3dB greater than the AES rating.
Sensitivity measured on axis at 1W/1m, using typical horn, in 2Π anechoic environment.