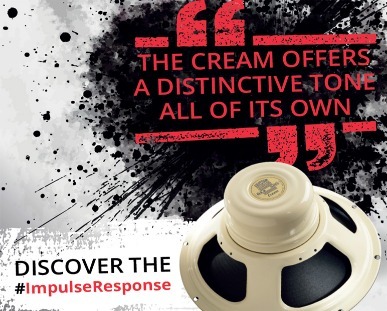 If you're the owner of a Celestion Alnico Cream guitar speaker and love its vintage tones combined with some hefty power (all 90 Watts of it) you're not alone. It's proven popular with many guitarists since its launch in 2015, offering warmth, a distinctive alnico chime and great definition.
And it's now available in IR form – the latest addition to our range of impulse response downloads. It makes a great virtual backup for your physical Alnico Cream whenever you want (or need) to play cab-free. Or, if you haven't experienced the Celestion Cream yet, expand your tonal horizons by trying out the IR – available for download now.
Find out more about the characteristics of the Celestion Alnico Cream here.
Or find out more about the Celestion Cream IR, including links to useful listening resources here.