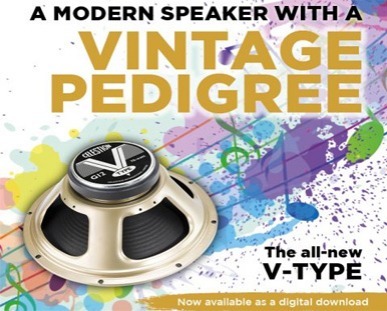 The Celestion V-Type speaker, launched in the summer of 2013, was designed to deliver vintage Celestion tone (The V stands for Vintage) but using modern construction techniques and materials.
Its tone was designed around elements of the G12M Greenback and G12H Creamback, but with a beefy 70W of power handling to cater for the contemporary guitarist.
With huge versatility across the frequency range, V-Type tone is now available as an IR, in a range of cabinet options. Find out more about the V-Type IR at this blog.
Buy the Celestion V-Type speaker impulse response here.