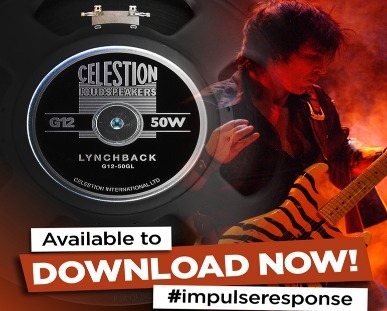 The G12-GL50, Celestion Lynchback was launched in 2011. Only the second ever signature speaker in our history, the Lynchback was designed and built to be the ideal speaker for one of rock's most innovative lead guitarists – George Lynch.
And now, its distinctive tones are available in digital form, becoming the latest addition our 
range of impulse responses.You can find out more about how the Lynchback came into being – in the words of the man himself – and about our newest IR, at our 
blog 
on celestionplus.com, the IR download site.
Download the G12-GL50 Lynchback impulse response here.