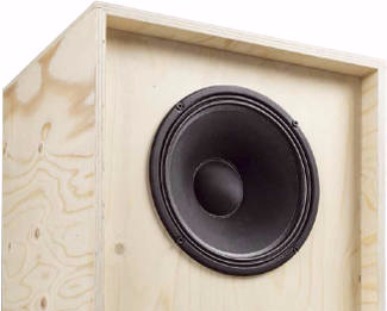 Celeste is a full range home loudspeaker with Celestion coaxial driver, developed by Thomas Schmidt and Holger Barske as bass reflex system.
Featuring a TF1225CX coaxial driver, the coaxial system itself is no longer identifiable as the high frequency unit is hidden from view, under the dust protection.
The crossover consists of a second order high pass filter (12 dB per octave slope) and a 3rd order low pass filter.
Technical data
impedance: 8 Ohm
sensitivity (2,83V/1m): 94 dB
size (HxWxD): 610 x 520 x 387 mm
frequency range (-8dB): 35 – 20000 Hz
crossover frequency(s): 1900 Hz
speaker type: bass reflex
To find out more and to purchase the kit, go to Lautsprechershop, here.