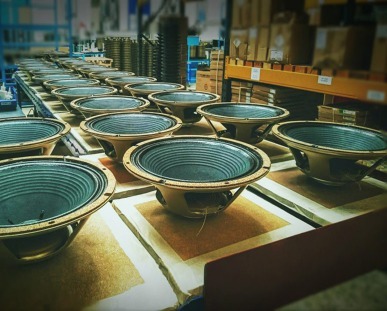 Launched less than 18 months ago, the G12 Neo Creamback speaker has proven itself popular amongst players, with the added benefit of the significant weight saving offered by the neodymium magnet assembly.
While it's far lighter than the classic Creamback G12M-65 and G12H-75, it's no lightweight when it comes to emulating that authentic Creamback tone. 
The overall result is instantly familiar, with the same vintage feel as a Creamback, but with a few of its own unique touches. Expect a punchy low end, warm mids, some crunch in the upper mids and highs that are sweet and refined, like we blended the Creamback M and H together in a super-light package. .