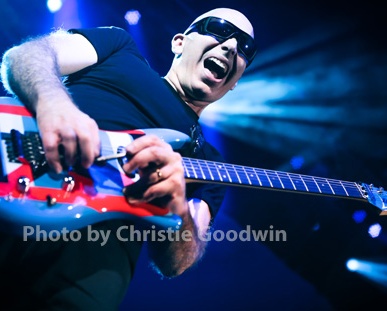 We're very excited to welcome a new endorsing artist to the Partners in Tone family: none other than instrumental rock guitarist and multiple Grammy Award nominee Joe Satriani.
Early in his career, Satriani worked as a guitar instructor, with many of his former students achieving fame, such as: Steve Vai, Kirk Hammett, Andy Timmons and Alex Skolnick.
In 1987, Satriani's second album Surfing with the Alien produced radio hits and was the first all-instrumental release to chart so highly in many years.
In 1996, Satriani founded the G3, a concert tour intended to feature a trio of guitarists. The original lineup featured Satriani, Vai and Eric Johnson. The G3 tour has continued periodically since its inaugural version, with Satriani the only permanent member. Other guitarists who have performed in G3 include among others: Yngwie Malmsteen, John Petrucci, Kenny Wayne Shepherd, Robert Fripp, Andy Timmons, Uli Jon Roth, Michael Schenker, Adrian Legg, Paul Gilbert, Steve Morse and Steve Lukather.
In May 2013 Satriani completed his fourteenth studio album, Unstoppable Momentum.
Joe plays through G12T-75 speakers.