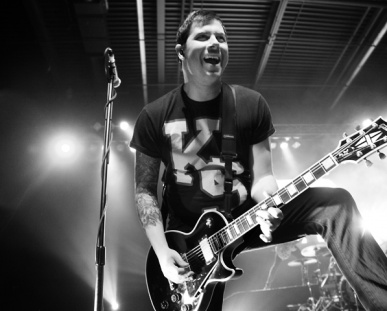 A Day to Remember were formed in 2003 and mix emo, hardcore, and metal into a blend affectionately referred to by their fans as "pop mosh". The band consists of vocalist Jeremy McKinnon, rhythm guitarist and backing vocalist Neil Westfall, bassist Josh Woodard, percussion and drummer Alex Shelnutt with Kevin Skaff on lead guitar.
The band recently announced a US tour, "Back at it Again" which launches March 20 in Atlanta and currently runs through a May 4 finale in Miami.
Kevin recently took delivery of some shiny new Creambacks – expect to hear more soon!