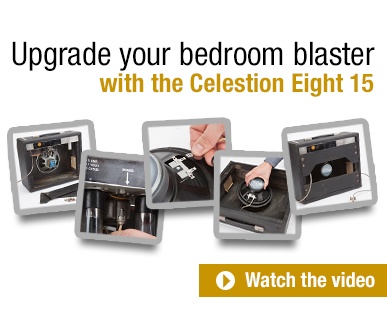 It's easy to turbocharge your amp with a Celestion speaker – watch our speaker to change video to see how it's done as we replace the original speaker in a Fender® Champ™ for a new Celestion Eight 15.
The Eight 15 is ideal for upgrading your bedroom blaster with authentic British tone. Well-balanced mids and highs complement a surprisingly meaty bottom end – it's just about the biggest sounding eight inch speaker we've ever heard!
*Fender® and Champ® are trademarks of Fender Musical Instrument Corporation. No endorsement or affiliation is implied.