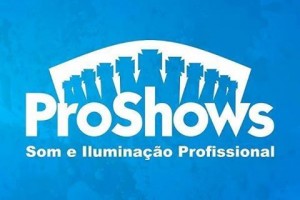 Ipswich, UK (October 24, 2016) — Celestion, the premier manufacturer of professional audio drivers for sound reinforcement applications and guitar and bass loudspeakers, is pleased to announce the appointment of ProShows as their distribution partner in Brazil. ProShows specializes in representing the very best technologies and products to serve their clients throughout the region.
"We are extremely pleased to have ProShows represent us as our distributor in Brazil for Celestion's products," says Nigel Wood, Managing Director at Celestion. "Vladimir and the entire team of specialists there have earned a reputation for providing their customers with the latest and best products available on the market.  We look forward to having them as our valued partner in Brazil."
ProShows is a leading distributor of professional audio, musical instrument and lighting equipment in Brazil. The company's mission is to provide end users with top performance, highly reliable equipment at good value – and always serve their customers with the utmost professionalism.  ProShows partners with the most renowned manufacturers in the world, with the aim of having both their partners and their clients prosper from the best service that ProShows has to offer.
"I have visited the Celestion factory and I am very impressed with the technological innovations this company continues to introduce," adds Vladimir de Souza, CEO of ProShows. "It is an honor to be able to provide our customers with Celestion products and provide them with such a superior caliber of products for their creative work."
ProShows is based in San Paolo, Brazil.  Contact ProShows at +55 51 3034-8100 or http://www.proshows.com.br/.
About Celestion
With worldwide headquarters in Ipswich, England, Celestion design, develop and manufacture high-quality professional audio drivers for sound reinforcement and premium guitar and bass loudspeakers. These world-renowned speakers are used onstage and in clubs, theatres and other venues the world over. Contact Celestion at: info@celestion.com and visit us on Facebook at www.facebook.com/celestion.