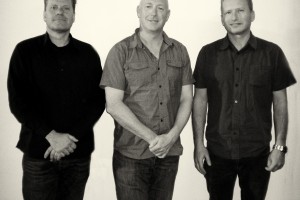 Based in Victoria, Electric Factory is a market-leading importer and
distributor of musical instruments and professional audio equipment.
Representing a wide-ranging portfolio of leading brands, they are committed to
providing high quality products supported by exceptional levels of customer
service.
The company will be distributing Celestion's entire range including HF compression drivers and LF cast aluminium and pressed steel chassis drivers for pro audio applications, as well as Celestion's market-leading guitar loudspeakers.
Electric Factory is committed to offering some of the best quality brands in the audio industry. Celestion were the perfect addition to our current range
and we are excited to be representing them in Australia," commented National Sales Manager, Mat Bolt. "We are confident that our approach to distribution will work perfectly for the whole of the Celestion product range, creating visibility and availability throughout our extensive distribution network. This paired with our commitment to customer service, should enable Celestion to grow sales rapidly throughout Australia."
Consistent with Celestion's policy of strengthening worldwide distribution for their full product range, this announcement follows on from the company's appointment of distribution partners in other key territories in Europe and the Americas.
"We are on target to deliver our strategy of developing a robust and sustainable worldwide distribution business," explained Celestion's Distribution Sales Manager, Kevin Shove.
"The appointment of Electric Factory is a key element of that plan. We value
the professionalism, experience and commitment to customer service that the
company brings and believe that together we will offer a superb range of
Celestion professional audio and guitar speakers to service any replacement, upgrade or DIY demand in Australia."