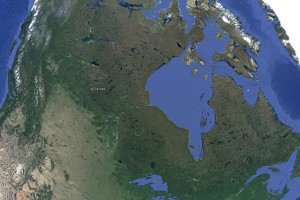 Established in 1980, McBride Loudspeaker is a market-leading importer and distributor, with an impressive track record bringing leading audio brands to the Canadian market. Served by a modern 10,000 ft2 warehouse located in central Ontario, they provide direct access to retail music, pro sound and commercial sound markets across the country and boast overnight shipping capability to an impressive 85% of the Canadian market.
The company will be distributing Celestion's entire range, including HF compression drivers and LF drivers for pro audio applications, as well as Celestion's world famous guitar loudspeakers.
"Celestion clearly offers an excellent selection of both pro sound component and guitar loudspeakers, and we're excited to be representing them in Canada," commented company President, Terry McBride. "We recognise there is a significant demand for Celestion within Canada and look forward to providing fast and easy access for Canadians to the entire product range."
"I'm confident that the McBride Loudspeaker approach to distribution will work perfectly for Celestion products, creating visibility and availability throughout our extensive network."
Maintaining a consistent strategy of developing a robust and sustainable worldwide distribution business for their full product range, Celestion has appointed new partners in other key territories in Europe, the Far East and in North America.
"We have already achieved considerable success expanding our distribution presence in North America and intend to continue that expansion within Canada" added Celestion's Vice President of Sales, Andy Farrow. "The appointment of McBride Loudspeaker is a key element of that plan."