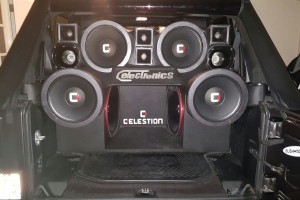 Celestion is proud to announce the appointment of Corcovada Electronic, Hatillo, Puerto Rico as one of their authorized distributors for Puerto Rico.
"Corcovada's appointment to Celestion's distribution network strengthens our presence in the Puerto Rico market. Their business thrives on working with high quality loudspeakers and giving their customer superior performance and consistent reliability, and that is what we deliver," commented Ralph Nichols, Celestion US Sales Manager.
"We believe Corcovada is the ideal partner to help broaden our penetration into this territory and I'm certain they can assist us in achieving our key distribution strategy of developing and promoting the Celestion brand throughout Latin America." Corcovada specializes in design and installation of loudspeakers in the PA and car audio markets in Puerto Rico.
The company has a long history of developing high-end audio systems and delivering creative solutions for their customers.