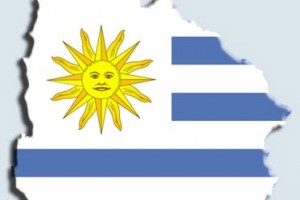 Based in Montevideo, Dekanil is a market-leading importer and distributor of musical instruments and professional audio equipment. Representing a wide-ranging portfolio of leading brands, Dekanil is committed to providing high quality products supported by exceptional levels of customer service.
The retail arm of the company is Palacio de la Música, which was established in 1919. One of Uruguay's premier audio retailers, the company has built an extensive chain of outlets, located in and around Montevideo and their comprehensive online store has just entered is tenth year of successful trading.
"Dekanil is committed to offering some of the best quality brands in the audio industry. Celestion were the perfect addition to our current range and we are excited to be representing them in Uruguay," commented Dekanil President, Marcelo Felder. "We are confident that our extensive distribution network and commitment to customer service will enable Celestion to grow sales rapidly throughout Uruguay."
Consistent with Celestion's policy of strengthening worldwide distribution for their full product range, this announcement follows on from the company's appointment of distribution partners in other key territories in Latin America, as well as in Europe and the Asia Pacific region.
"Our strategy is to develop a robust and sustainable distribution business, worldwide, delivering long-term, consistent growth" explained Celestion's Managing Director, Nigel Wood.
"The appointment of Dekanil is the next step in that plan. We value the professionalism, experience and commitment to customer service that the company brings and believe that together we can offer high quality Celestion professional audio and guitar speakers to dealers and retailers throughout Uruguay."
For more information, please contact:
Marcelo Felder Tel: 099416322marcelo.felder@gmail.comwww.palaciodelamusica.com