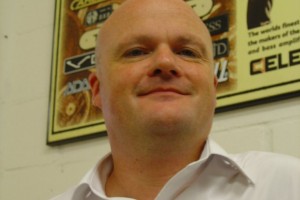 Based at the company's headquarters in Ipswich, UK, Ken will take responsibility for Celestion's marketing function, with particular focus on professional audio product management. "As the company continues to be successful, it's important that we
invest in the right personnel to facilitate further growth" Commented
Nigel Wood, Celestion Managing Director.
"Ken offers a wealth of experience and knowledge within the audio
industry, and of loudspeakers in particular. Bringing Ken on board
enables us to strengthen our product management capability and will help
drive the business forward through the development of a new generation
of innovative and market-leading new products."
With a strong background in physics and a keen interest in loudspeakers,
Ken has enjoyed a successful sales and marketing career in the audio
sector, including several years as Product Manager at Tannoy and later
at Bowers & Wilkins.