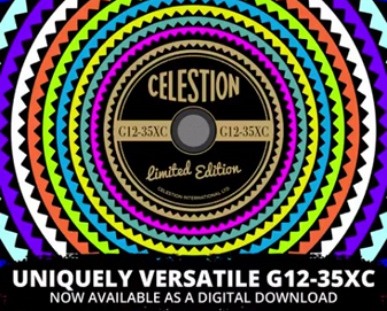 The Celestion G12-35XC is a "vintage-meets-modern" speaker using modern technological innovations, to achieve a recognisable Celestion tone reminiscent of the pulsonic cones of 
the 60s. Launched as a Limited Edition model in 2014 to mark our 90th anniversary, it's starting to be increasingly difficult to come by – but now it is easily available in digital form as an Impulse Response.
You can enjoy the sparkle and air of this versatile speaker in digital form by downloading the 
G12-35XC impulse response library from CelestionPlus. 
Read more about the Celestion G12-35XC, and explore some useful listening resources here.
You can download the Celestion G12-35XC impulse response library here.