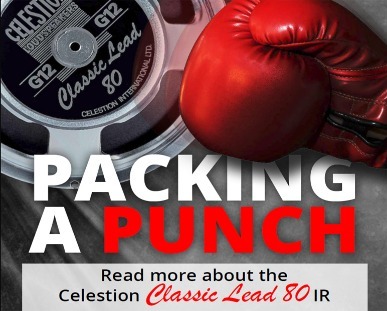 Popular with famous names and aspiring players alike, there was definitely a Celestion Classic Lead 80 shaped hole in our range of speaker impulse responses – but now it is here and available for instant download.
Now you can experience the smooth, clean highs and superb articulation of the Celestion Lead 80 on your desktop.
Use it on its own when you're practicing that classic solo, help a lead guitar in a multi-part track cut through the mix, or maybe blend it with one of our other IRs – the choice is yours.