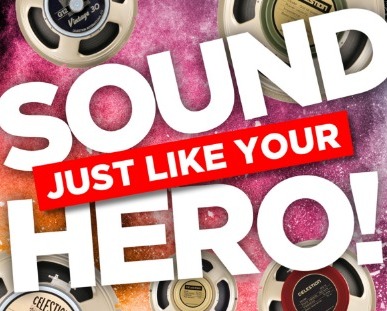 Sounding Like Your Guitar Hero Has Never Been Easier with an Impulse Response 

Library

If you bought your current Celestion speaker in order to help you sound more like your favourite guitar player, you're not alone. Maybe you got a Vintage 30 to give you a Slash sound, or perhaps you fell for the G12M Greenback for that Angus Young tone.

Of course, most of us have several guitar heroes – but buying multiple classic speakers to 

represent them all just isn't realistic. However, with a selection of IRs from the CelestionPlus impulse response library, you can experience the tones of many more guitar legends without breaking the bank. With IRs you

don't just get to choose the speaker type, you can choose your cabinet type too (1×12, 2×12 

or 4×12) – and even your mic and its position – to get as close as possible to the sound you want.

Read more about some of the legendary players who swear by their Celestions at this blog.

Browse the Celestion impulse response library here.