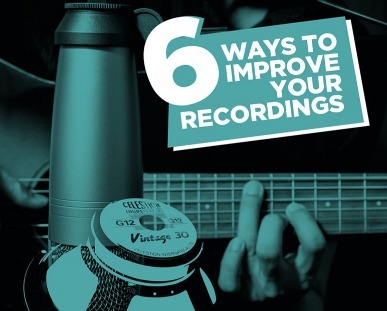 The verdict seems to be pretty much unanimous: Celestion impulse responses deliver accurate, authentic Celestion tone which is virtually indistinguishable from the real thing.
Successfully capturing the tones of our speakers in high quality, digital form is a technical achievement we're proud of. And we love the appreciation we've been getting from our customers. But more and more of our customers – as well as some of our Partners in Tone – are also telling us about other benefits they've been getting from using our IRs.
So we've identified no fewer than 6 ways that using a Celestion Impulse Response can help improve your productivity. Enabling you to record more music in less time, and hopefully, enhance the quality of your recordings.
Playing Tone Versus Recording Tone
Cleaner recordings
Less set up time
Fewer takes
Consistency across sessions
Easier post-production
Read the full blog here.