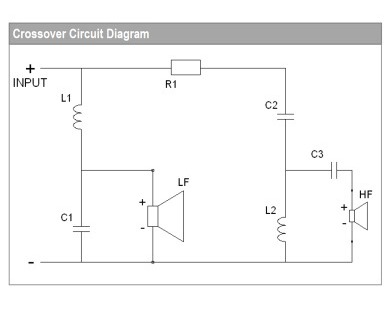 The TFX0615 is a 6.5″ diameter pressed steel chassis ferrite magnet coaxial speaker. The speaker provides a 300W continuous / 150W (AES standard) power rating with a 94dB LF sensitivity (98dB HF sensitivity).
It incorporates a silk dome tweeter and integrated HF waveguide to deliver a 100Hz to 20kHz frequency response. That means an external crossover is require to achieve this, directing the low and high frequency parts of the input signal to the woofer and tweeter elements of the speaker.
Full details of our suggested crossover design are included in the attached PDF.