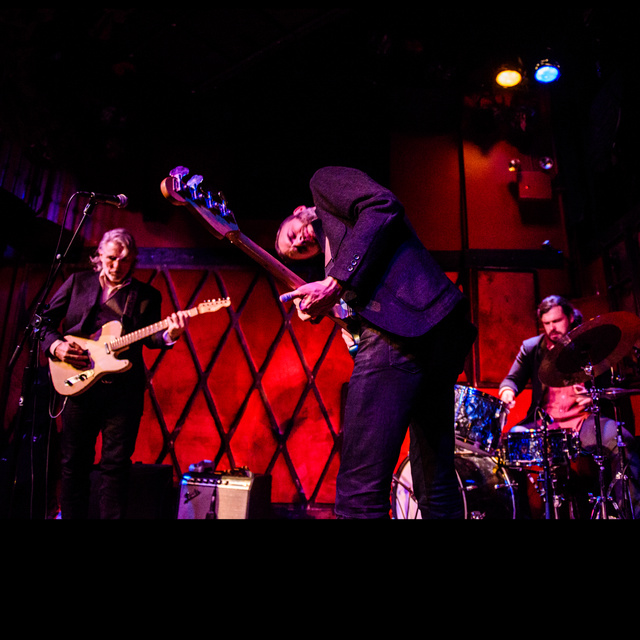 Brooklyn, NY (October 14, 2021) — Jim Campilongo has been called "an American treasure" by Billboard and the "sultan of twang" in The New Yorker. In 2013, Fender honored him by releasing the Jim Campilongo Signature Telecaster, a 50-unit reproduction of the 1959 Tele from which he's been inseparable throughout a lifelong career that has presented opportunities to play with Charlie Hunter, Burning Spear, Cake, Martha Wainright, J.J. Cale, Nels Cline, and of course The Little Willies, a band he co-founded with Norah Jones. His most recent collaboration, Two Guitars with Luca Benedetti, earned raves from music press across the globe. Playing in an inimitable style that can pivot from country-swing to jazz on a dime, he is considered the premiere exponent of the Telecaster guitar and all the musical history it represents. Campilongo graciously spent some time with us to discuss the other main ingredient in his signature tone — Celestion speakers — not to mention chronicle his inspirations and offer some must-hear advice on career and practicing.
At age 15, growing up in South San Francisco, Campilongo was listening to the music of The Beatles and Jimi Hendrix and first learned to play the guitar. His first amp ended up being a Fender Twin: "I was living and breathing guitar…By chance I got a Fender Twin. After two or three more years, I'm getting good enough to play covers like "China Grove" and "Two Tickets to Paradise," that kind of thing. I went through the trends in the '80s — Gallien-Krueger, guitar synthesizers — but I always came back to Fender. To me, the Telecaster and a Fender amp just is the sound of the electric guitar. And then there's Celestion!
A fan of the G10, Campilongo says that there's no breaking in time required with Celestion Speakers.
"What I like about the Celestion is first, they sound great right away. There's no breaking in — they sound great as soon as you hit a note. It's like you can drive the Indy 500 right away without doing test laps. I did a solo record in 2010 called Orange, and on the eve of a recording day I'd done a gig where I'd blown the stock Fender speaker in my amp. I replaced it with a G10 and many of the tracks on that record feature that amp, "he says. "Second, Celestion speakers are not super expensive, though I'd still use them if they were. I like them that much. Last but not least, they have a really nice jazz sound but also a full low-end, and I can go from that to pretty twangy. In that respect I think they're more versatile."
Campilongo also offers some wise advice for aspiring musicians.
"The best practice is the kind you'll actually do. Sometimes the devil wakes up before me, and I just want to make a grilled cheese sandwich and watch Black Mirror. But if I commit to even five minutes, every day, at roughly the same time, I often become engaged and a half hour or more goes by and maybe I've learned a new section of a song," says Campilongo. "Above all, have fun. I still remind myself of this if, say, I turn up to a gig and there are only six people in the audience. Having fun opens the door to so many solutions. And if you're not having fun, what are you doing?"
Read the full interview with Jim Campilongo on the Celestion Speakerworld blog here and explore the complete range of Celestion speakers available to upgrade your tone here.
About Celestion and Celestion Guitar Speakers
An important element to essential British guitar tone since the birth of Rock & Roll, Celestion Guitar Speakers are famous for their lively and vocal midrange character with plenty of sparkle and chime. With worldwide headquarters in Ipswich, England, Celestion design, develop and manufacture premium guitar and bass loudspeakers, and high-quality professional audio drivers for sound reinforcement. These world-renowned speakers are used onstage and in clubs, theatres and other venues the world over. Contact Celestion at: info@celestion.com and visit us on Facebook at www.facebook.com/celestion.